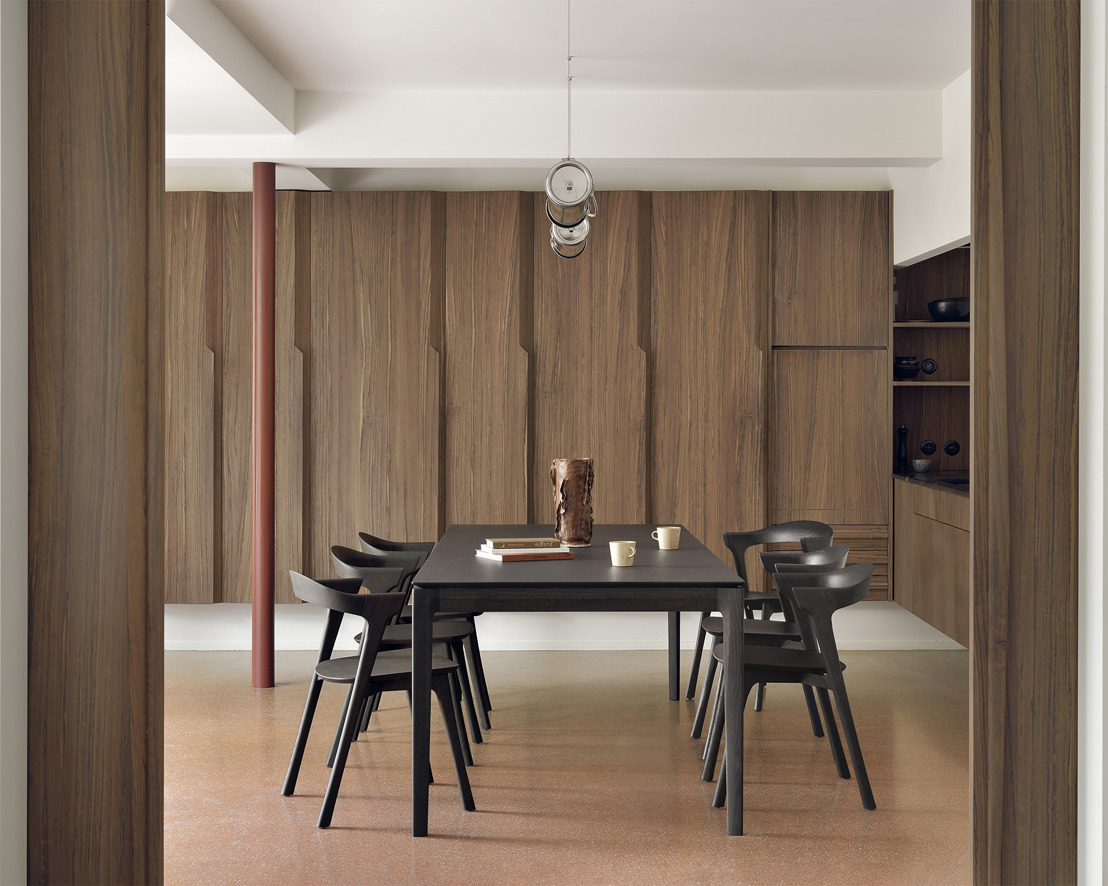 Winter novelties 2022
January always feels like a fresh start. This year, we are delighted to enrich our catalogue with some of our airiest designs yet.
Weightless tables
New delicate, aerial designs enter our dining table range. Come together for work or pleasure with the Oak Arc dining table. Combining a tapered black metal legbase against a brushed black Oak finish, the Arc's design is a refined form featuring a unique light ambience and slightly rounded tabletop.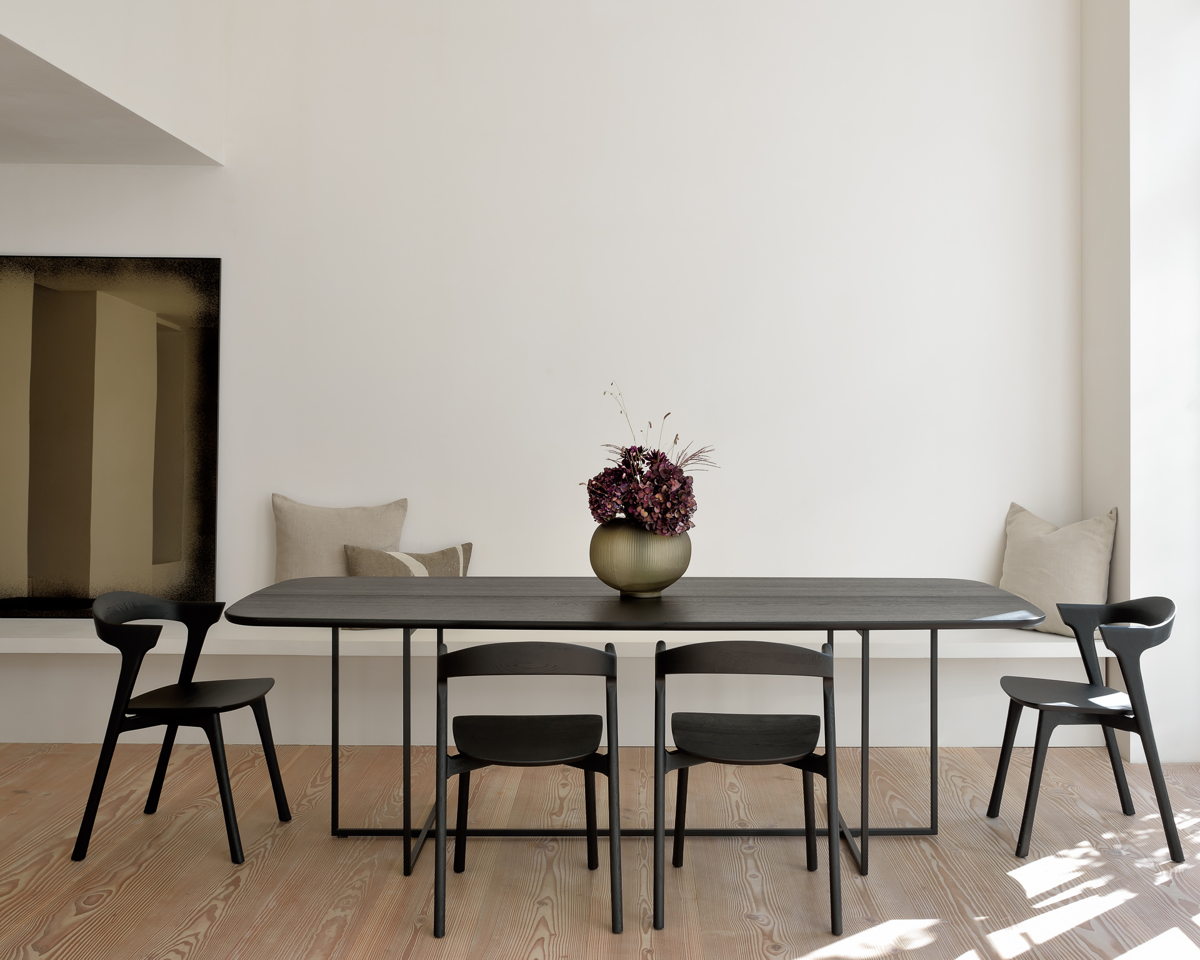 With sleek bevelled legs, the tabletop seems to float effortlessly above. The Oak Air is a strong and lean dining table disguised in a simple, clean and minimal design.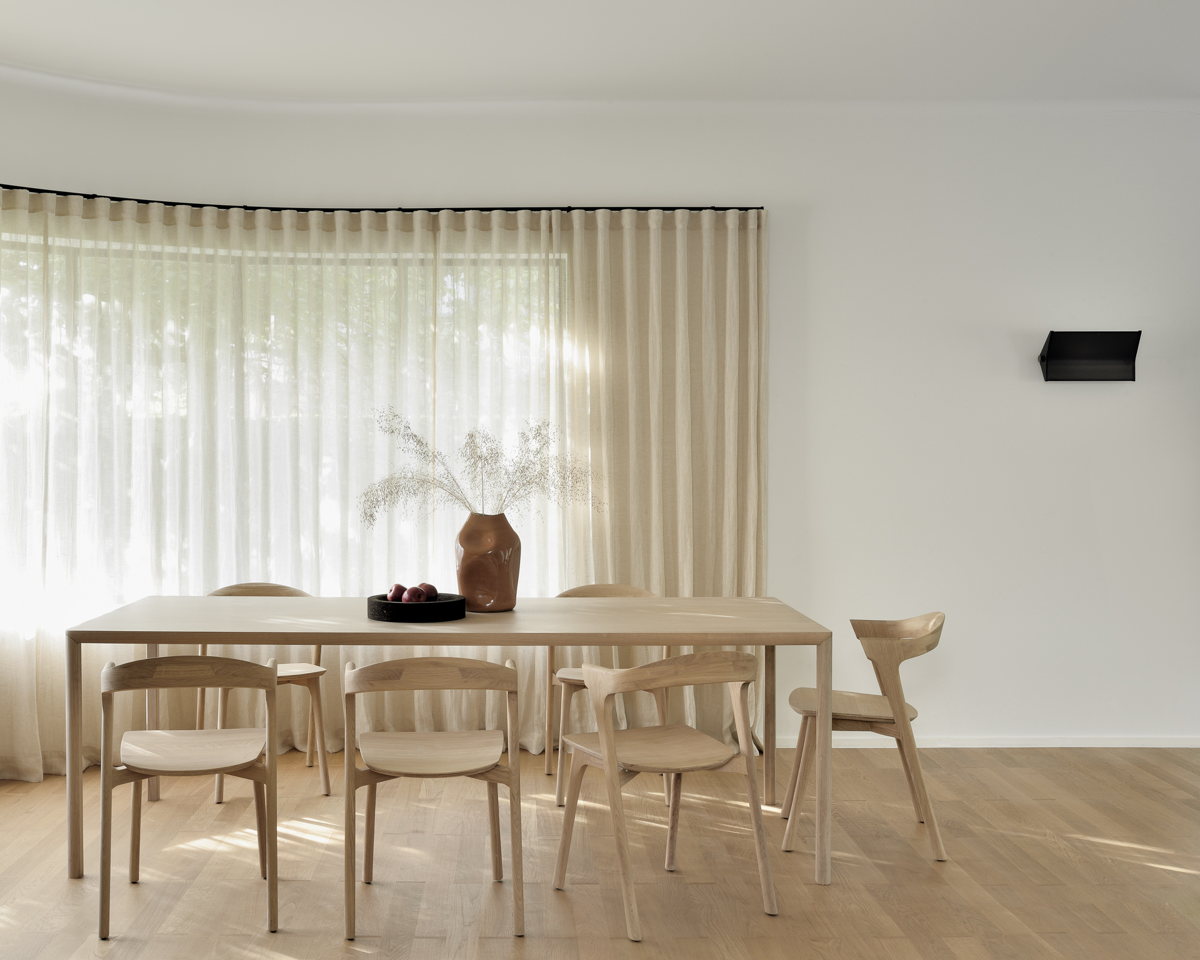 In the wink of an eye
Beauty is in the eye of the beholder. With sleek, angular, front legs and flowing smooth connections, the Eye dining chair is a hallmark solid wooden seating design. The curved backrest, reminiscent of a winked eye, inspired the name of the chair.
"I wanted to bring life to a chair with biomorphic elements, which are clearly visible in the design of the legs and the "eye" shape of the backrest. By giving an identity to the chair, we are more likely to connect with the design."
Alain van Havre, designer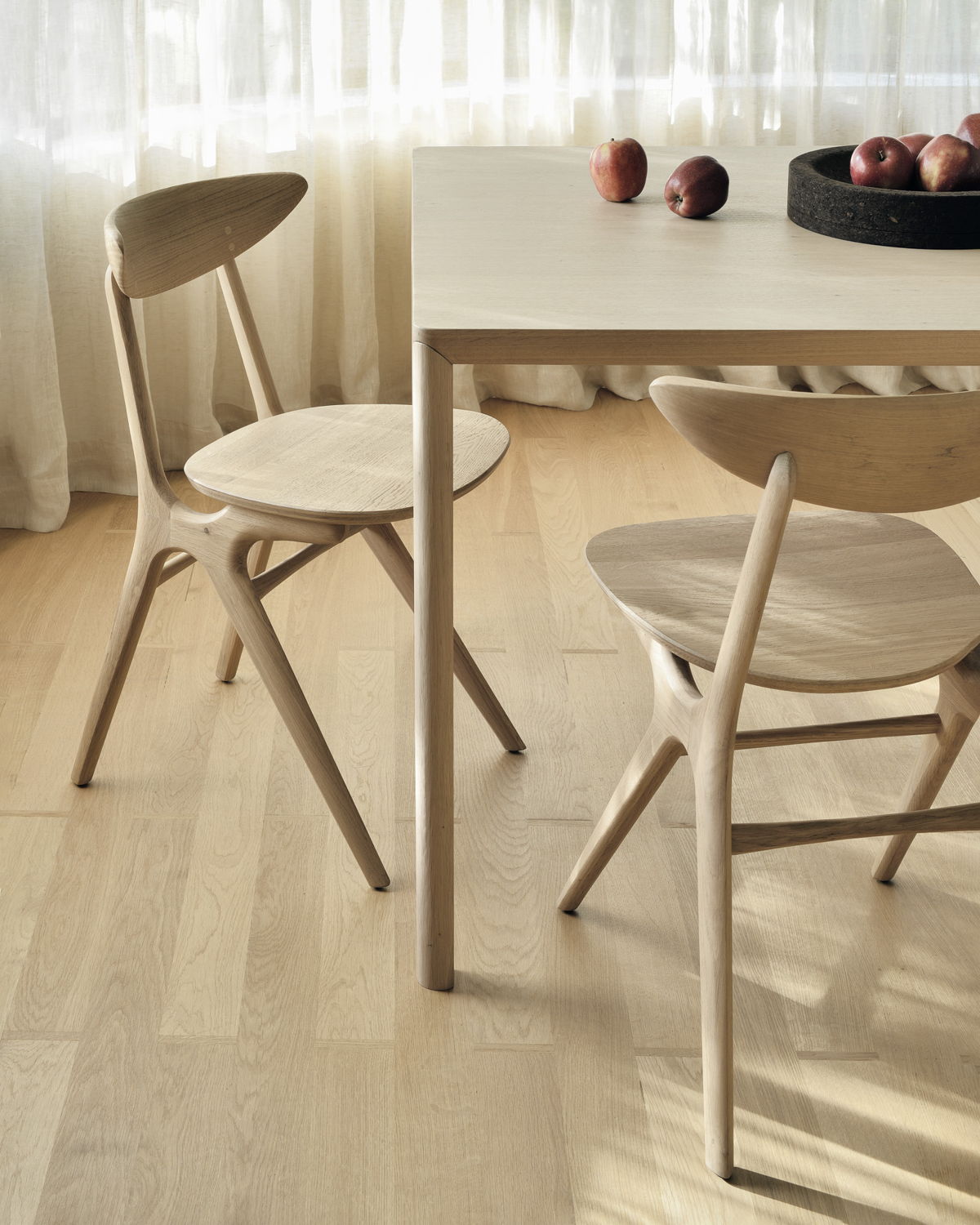 Trapeze enters the circus
Geometric, straight and clean lines: the Trapeze sofa is a statement of classic minimalism. Accumulate cushions to style it as you wish, like a blank canvas on which you can let your inspiration flow. This nonchalant lounge sofa will fit into any style, whether that be in an urban flat or a country homestead. Set of lumbar cushions sold separately.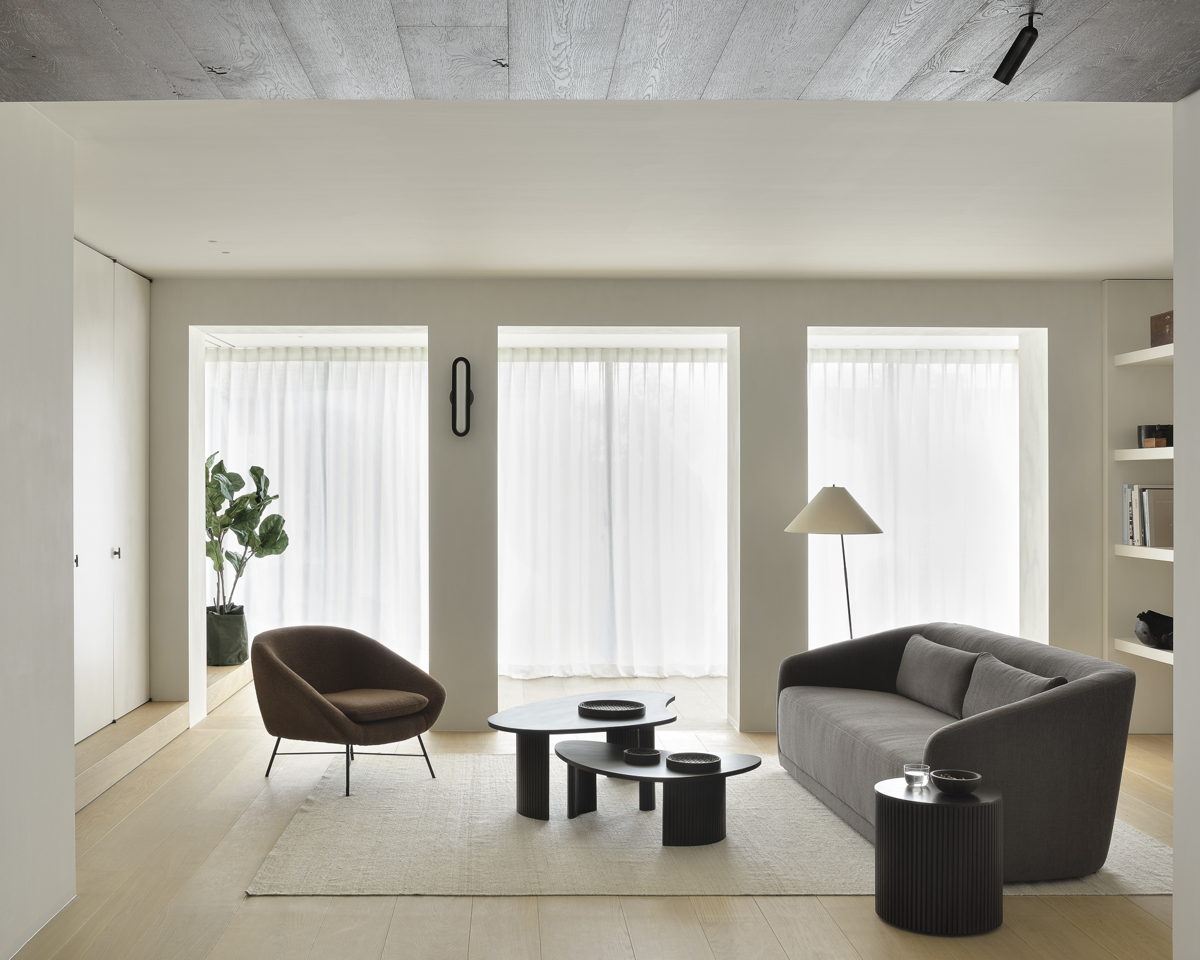 Explore more in the videos and galleries below. For more product information and prices, please download the Furniture and Accessories pdfs.
Lifestyle and product imagery
Any of these high res images, and many, many, more, can be downloaded by clicking on the media gallery in the top right. You can also visit our media centre to find web imagery.
For any further information, please don't hesitate to contact us or the press agency relevant to your location.