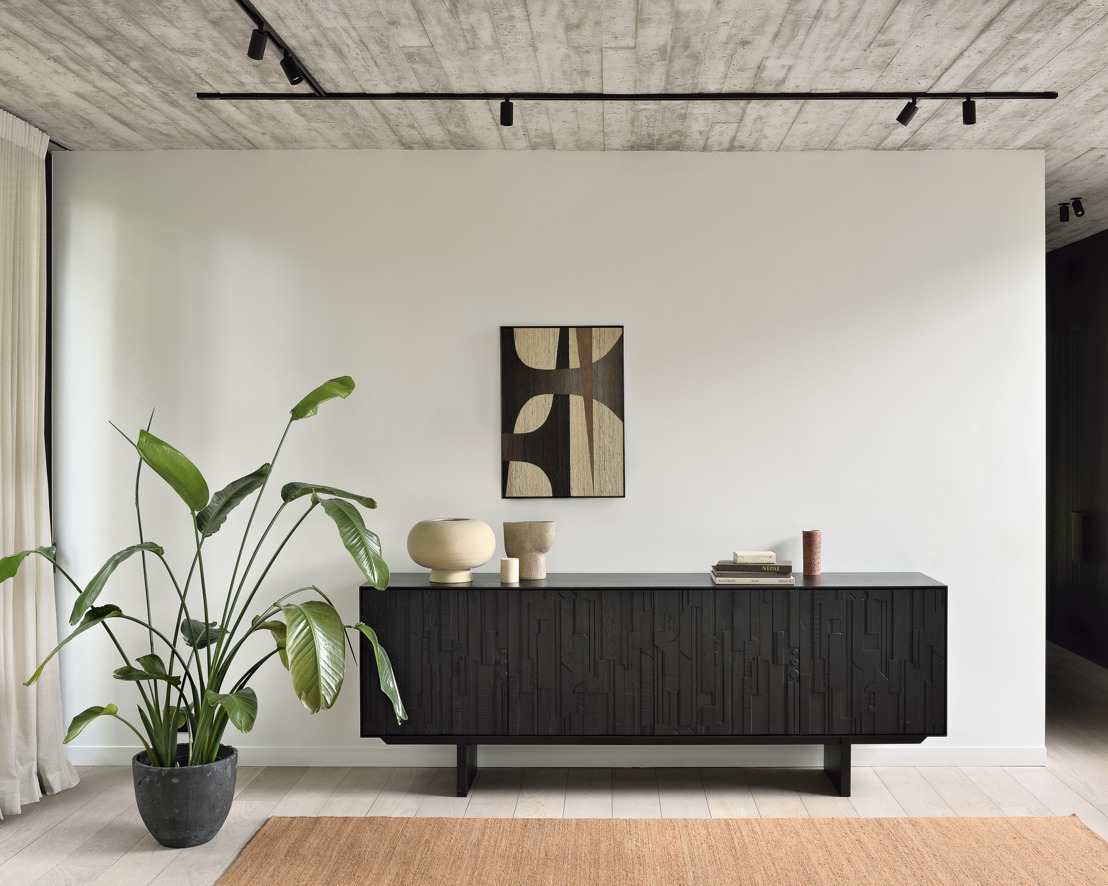 September showcases exceptional craftsmanship.
Ethnicraft's craftsmanship is indisputable in our latest novelties launch, where the talent of our designers and craftspeople reveal remarkable new designs.
We introduce a brand-new category: Objects. See how the designer's vision is brought to life by master artisans within our specialised woodworking atelier. Each piece can stand on its own, to serve a meaningful decorative function or a utilitarian purpose.
We welcome the PI and Mosaic collections, which will capture attention, further boosting our occasional table and storage categories.
While a highlight addition to our seating line comes with the exclusive Rosewood Jack interior lounge chair (only available in the EU).
A launch that is huge in every sense, discover more on just three small parts below.
---
Cities by Carlo Massoud.
Representative of oriental and occidental influences, the Cities micro-architectures within our new Objects category translate into urban poetry. Consisting of 8 designs inspired by influential buildings within the designer's world travels.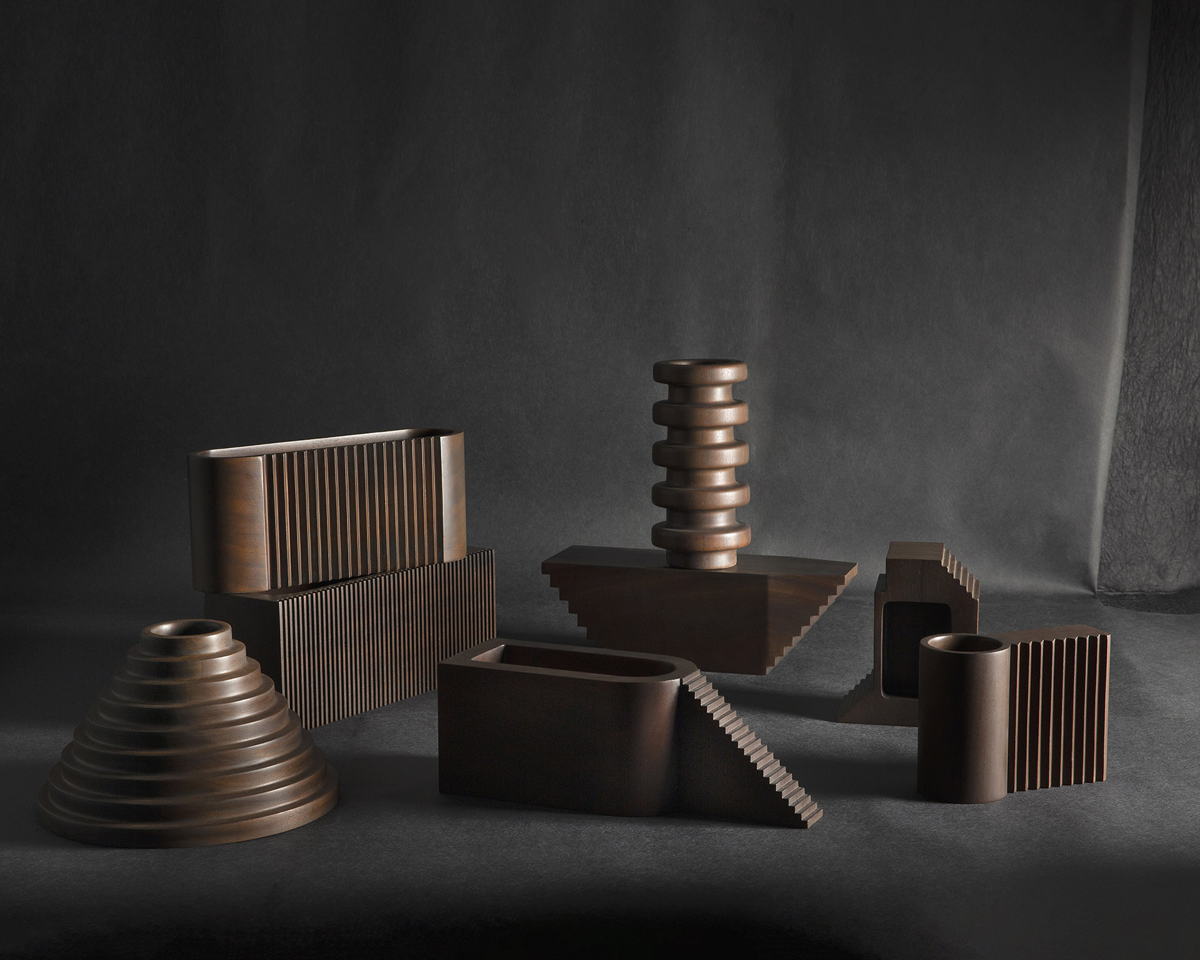 "Cities came to life following my travels to various cities around the world. Each city, through its history and evolution, has showcased the masterpieces of humans, integrating the daily lives of its dwellers." Carlo Massoud, designer.
Mosaic collection by Alain van Havre.
It all started with a happy incident. Inspired by the remaining offcuts from our production, the layered wood pieces of the Mosaic collection form a rhythm, reminiscent of the partition of a pipe organ. Deeply influenced by the music within his creative process, Alain van Havre offers a renewed translation of his obsession for movement.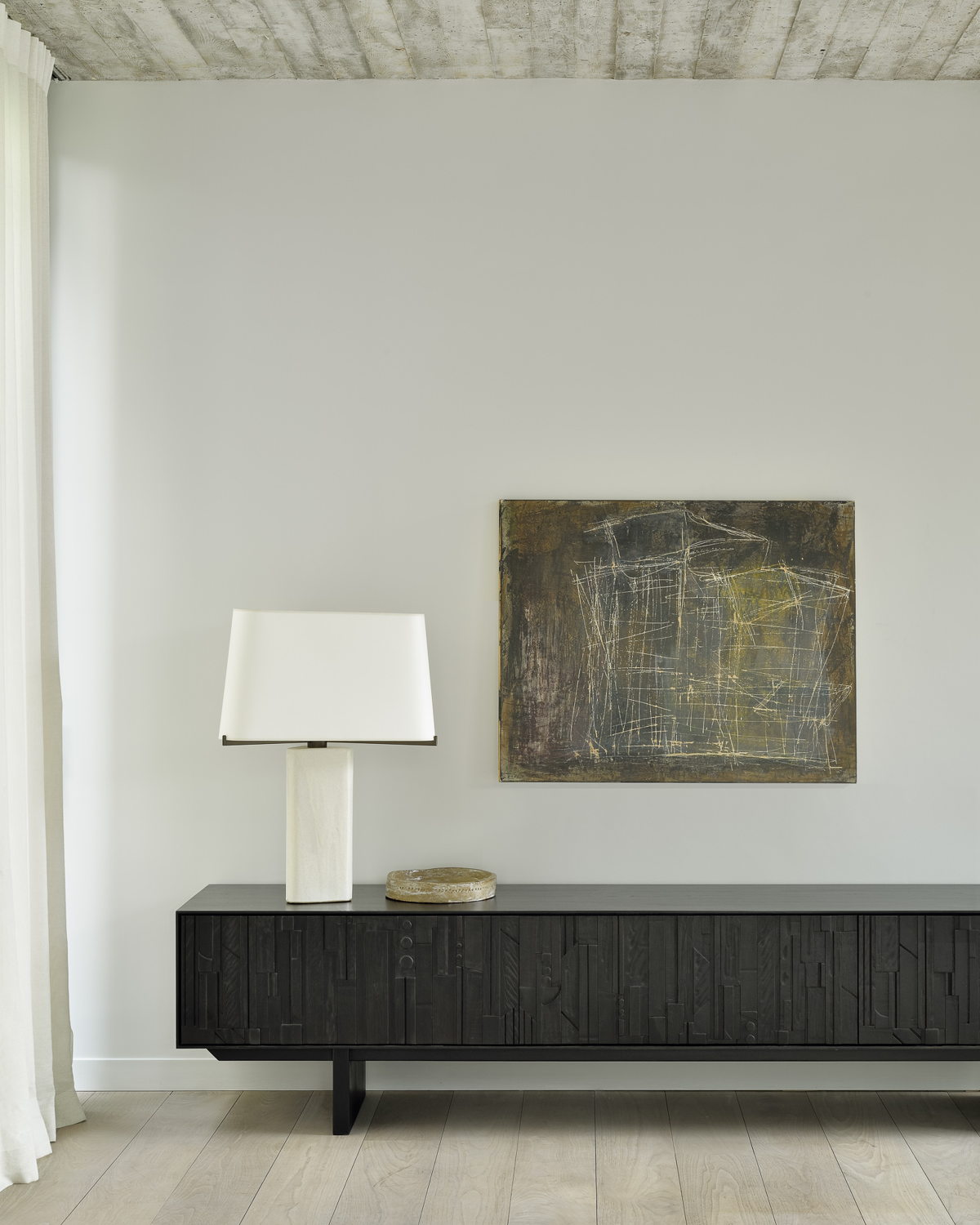 "It was not only inspired by the visual scores, but also the rhythm of the music itself inspired my creative process for this composition." Alain van Havre, designer.
PI collection by Alain van Havre.
The PI collection honours nature's design, by keeping the strength, curves, and lines, as nature intended. Interesting shapes are discovered in this sleek and stylish, polished imperfect, finish. Each PI coffee and side table is finished by hand to ensure that the individual character of the wood is respected.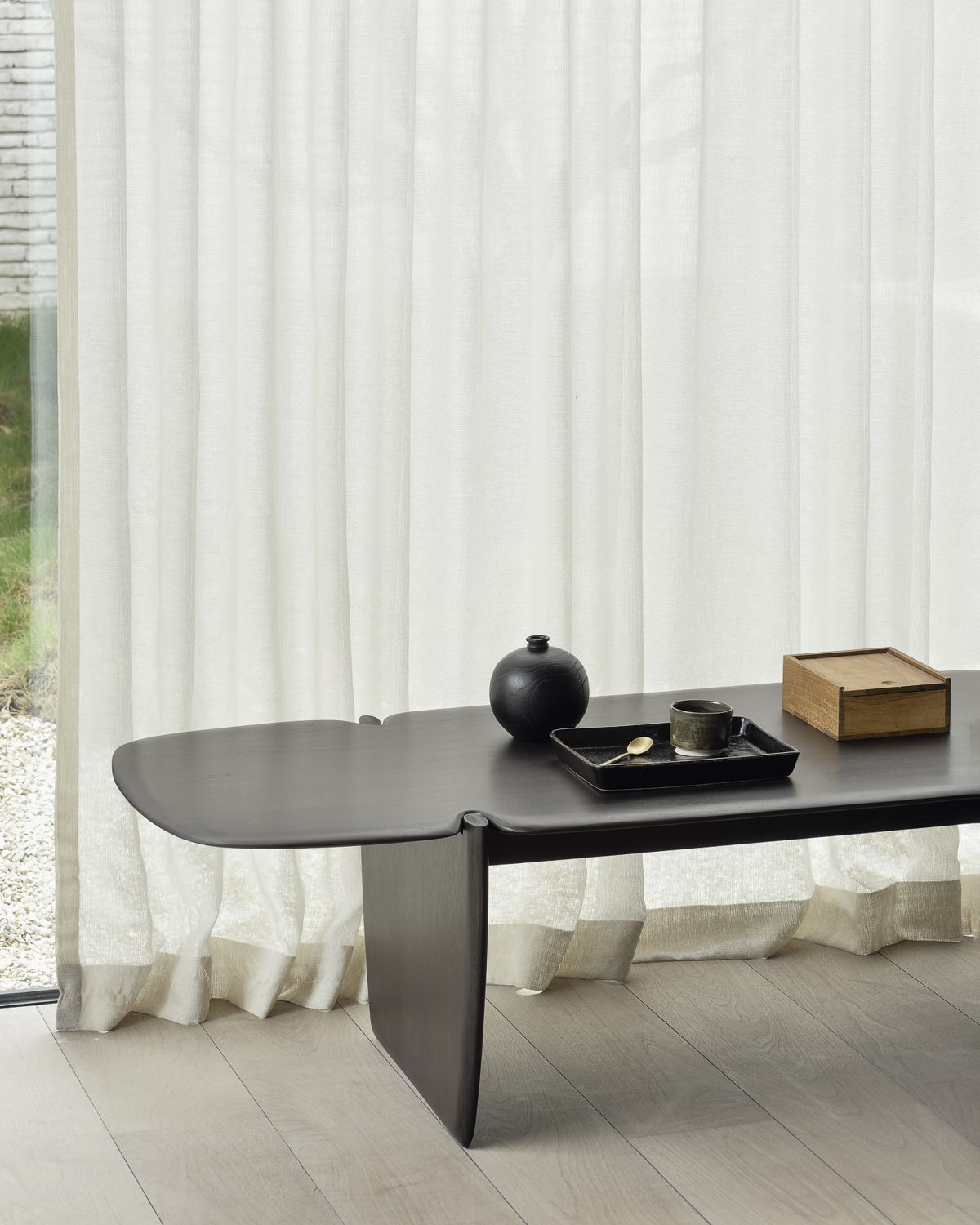 "Nothing can compare to these special shapes gifted from nature, curves which are natural to the eye as it brings you closer to the original shape of the tree." Alain van Havre, designer.
Explore these and many more new products in the gallery below.
For more product information and prices, check out Ethnicraft.com or download the Furniture and Accessories catalogues below.
---
Lifestyle and product imagery
Any of these high res images, and many, many, more, can be downloaded by clicking on the media gallery in the top right. You can also visit our media centre to find web imagery.