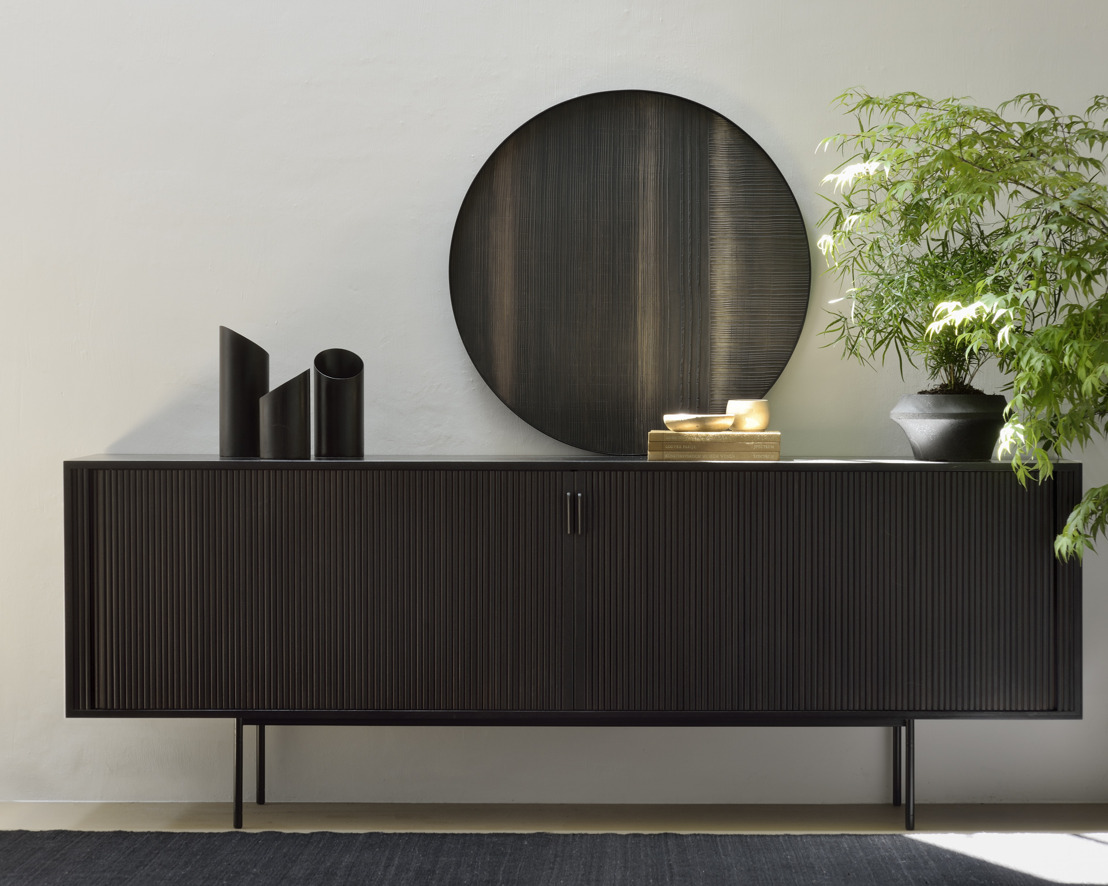 Fall Novelties to Surprise and Delight
This September, we are delighted to introduce beloved Essentials in new finishes and fabrics, as well as collection expansions and a new product category that adds a comfortable and colourful element to home furnishings.
Beautiful in brown
The iconic oak Bok dining table and chairs, as well as the popular Corto dining table, are now available in a brown-tainted varnish finish. A new option alongside the natural varnish finish and the black varnish finish, the brown makes for a good midway option. The result is a warm-toned wood with visible dimension and character in the grain.
From the fashion industry
The ever-comfortable N701 sofa is now available in an upholstery featuring recycled cotton from the fashion industry. The new Graphite textile is Italian made and features a technologically advanced flat weave, woven to allow movement in the cloth, which brings depth to the fabric's surface. The fabric is refined and luxurious, enhancing what we love in the look and the feel of the modular N701.
"I am pleased that, after five successful years, new life is breathed into the collection with the addition of a new, high-quality fabric made from a circular process." —Jacques Deneef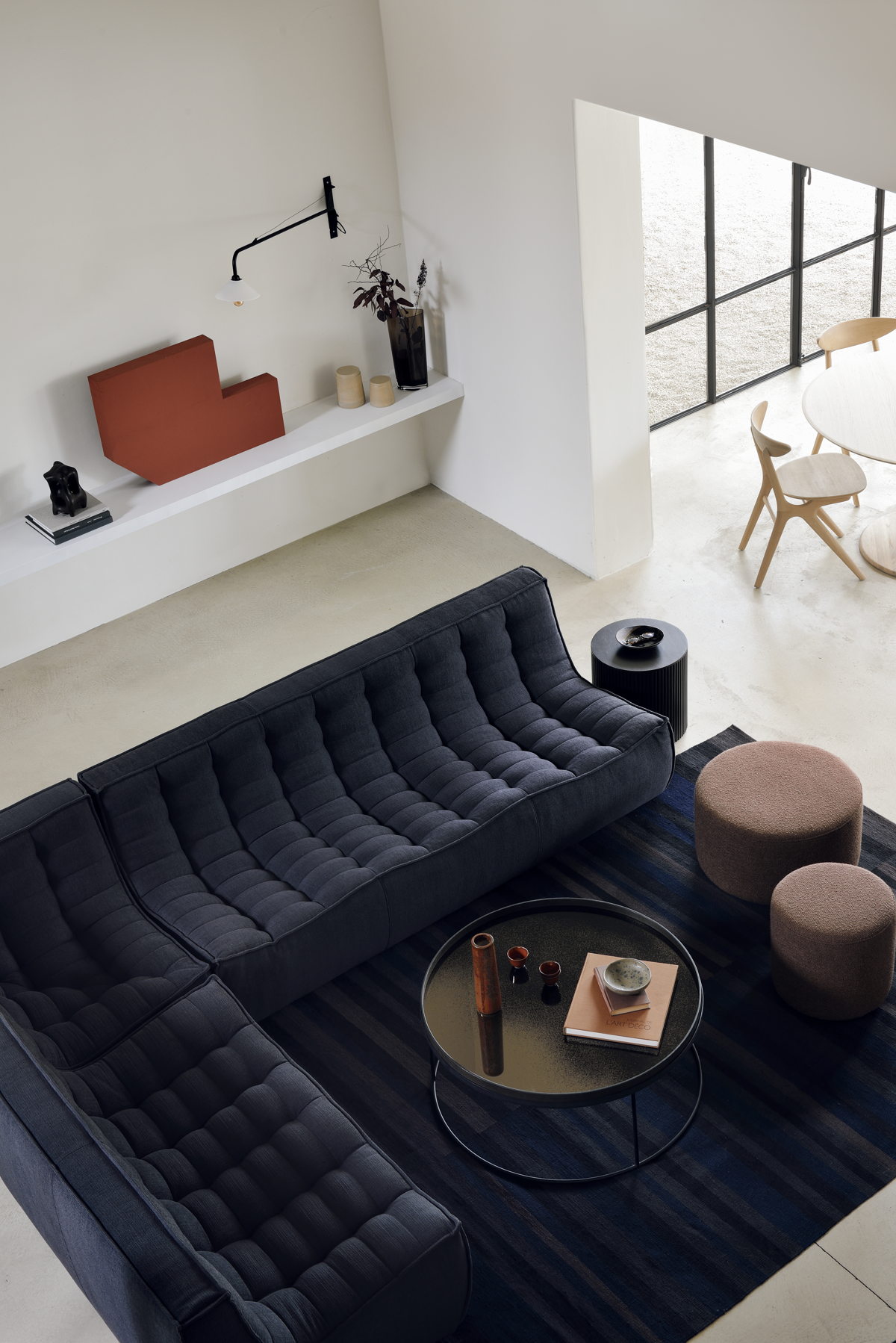 Expanding collections
Some popular series have been expanded with this fall launch to surprise and delight. Among the expansions include a wall shelf system in multiple sizes, a mirror, book ends and more to add to the PI collection, a sideboard to add to the Roller Max collection, and a wider rack to add to the Abstract collection. With these new items, there are more ways in which customers can fill their homes with their favourite Ethnicraft collections.
Pouf! A little magic in home comfort
New to Ethnicraft this fall are a range of poufs for both indoor and outdoor use that add style and comfort to the home, as well as a surprising and complementary colour pop to enhance neutral décor. Indoor colourways for the Barrow poufs include off white, ginger and copper fabrics that can be matched with the current offerings already existing within our upholstered items. Outdoor colourways for the Donut poufs include Mocha, Marsala and Natural-checked fabrics that complement current wider outdoor lounge and dining offerings.
Wall art worth its minerals
Our collection has grown to include wall art with the new Layered Clay collection. The inspiration for these unique pieces comes from "Boomse klei", the clay layers found in Belgian subsoil. Mineral pastes are applied by hand in different compositions, resulting in a captivating display of earthy colours and textures. The pieces are attractive as one decorative item or in multiples.
Lifestyle and product imagery
Any of these high-resolution images, and many, many more, can be downloaded by clicking on the media gallery in the top right. You can also visit our media centre to find web imagery.