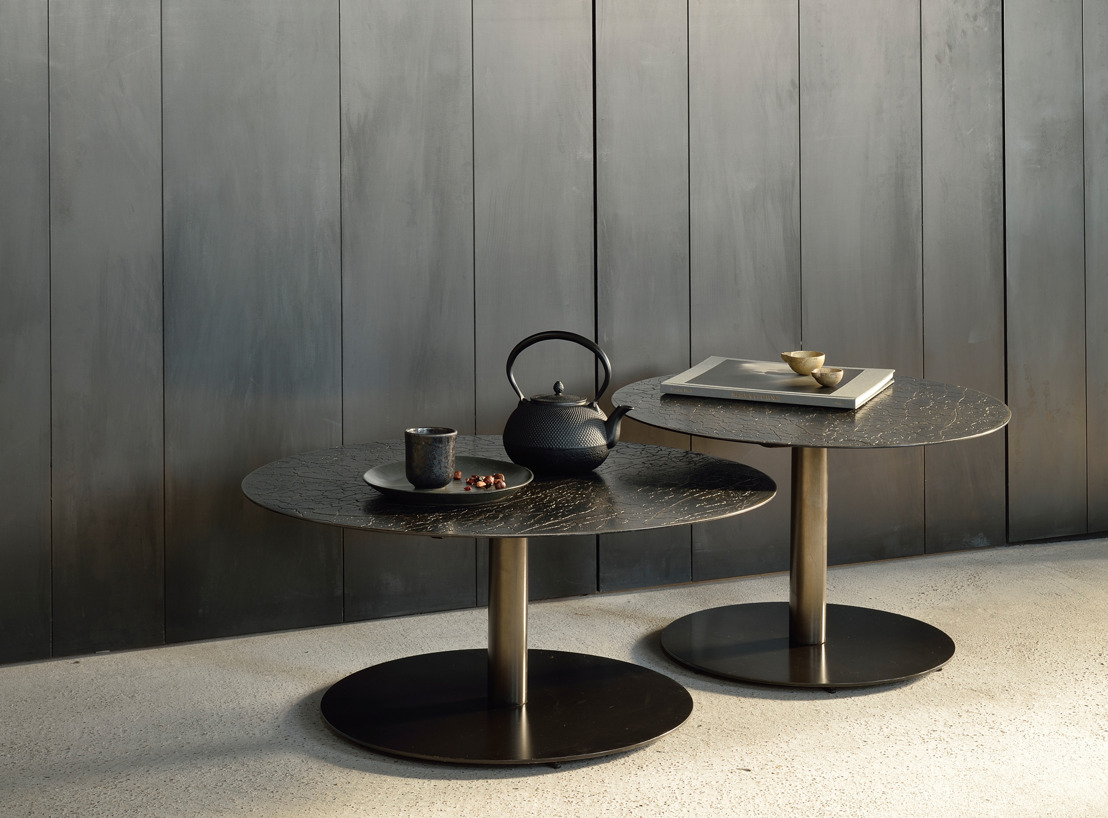 Ethnicraft's April novelties: a geometric statement
Ethnicraft enriches its collection with exclusive new designs and exciting additions to iconic series.
Meet the new Ellipse sofa, Sphere coffee table, and Triptic side table! When outstanding craftmanship reveals the beauty of geometry in design.
Complementing our existing series are the Oak Bok (black) bench and Teak Graphic TV cupboard. They are joined by our most beloved Oak Ribbon shelf, Oak wall shelf and Oak Light Frame floor mirror, now available in Oak black.
---
We are delighted to introduce the Ellipse sofa to our upholstery range. An elegant design by Jacques Deneef. With its generous, inviting seating, the Ellipse sofa is a sculptural piece.
" The idea was to come up with a mono-volume sofa with an elegant look, given by his curved flaring shape and smooth curved backrest." Designer Jacques Deneef
Transmission and craftsmanship have always been at the core of Ethnicraft's identity. A blend of innovation and ancestral techniques, metal, and pigments. This is how our first mineral tables were born. The Sphere coffee table elevates this category with its unique finish.
"Each table and pattern are unique, inspired by the lines and shapes found in nature such as stones, earth and bark." Artisan Jan Lambrechts
We are proud to announce that our iconic Bok family is expanding with the Bok bench! Available in two colours and four sizes, no doubt there is one to fit your space.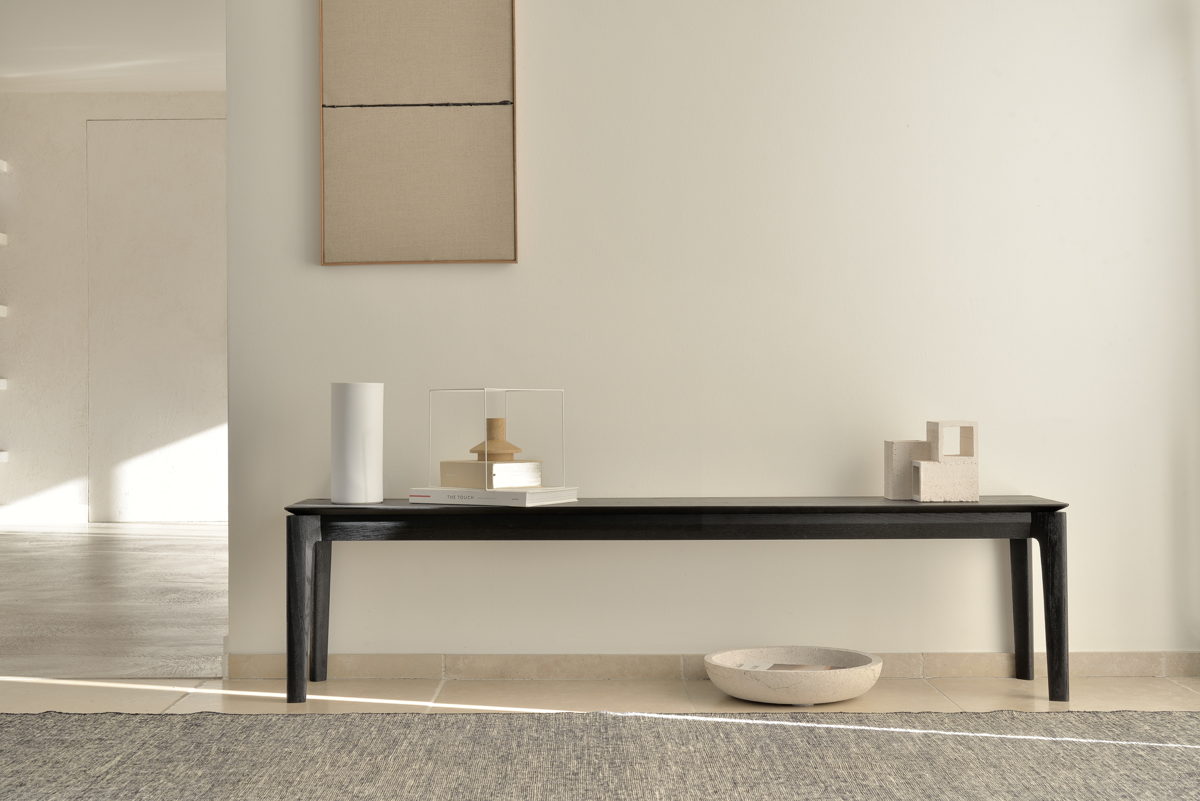 Explore all new products in the videos and galleries below. For more product information and prices, check out Ethnicraft.com or download the Furniture and Accessories Catalogues below.
---
---
Lifestyle imagery and Product shots
Any of these high res images, and many more, can be downloaded by clicking on the media gallery in the top right. You can also visit our media centre to find web imagery.
For any further information, please don't hesitate to contact us or the press agency relevant to your location.